Diese Veranstaltung hat bereits stattgefunden.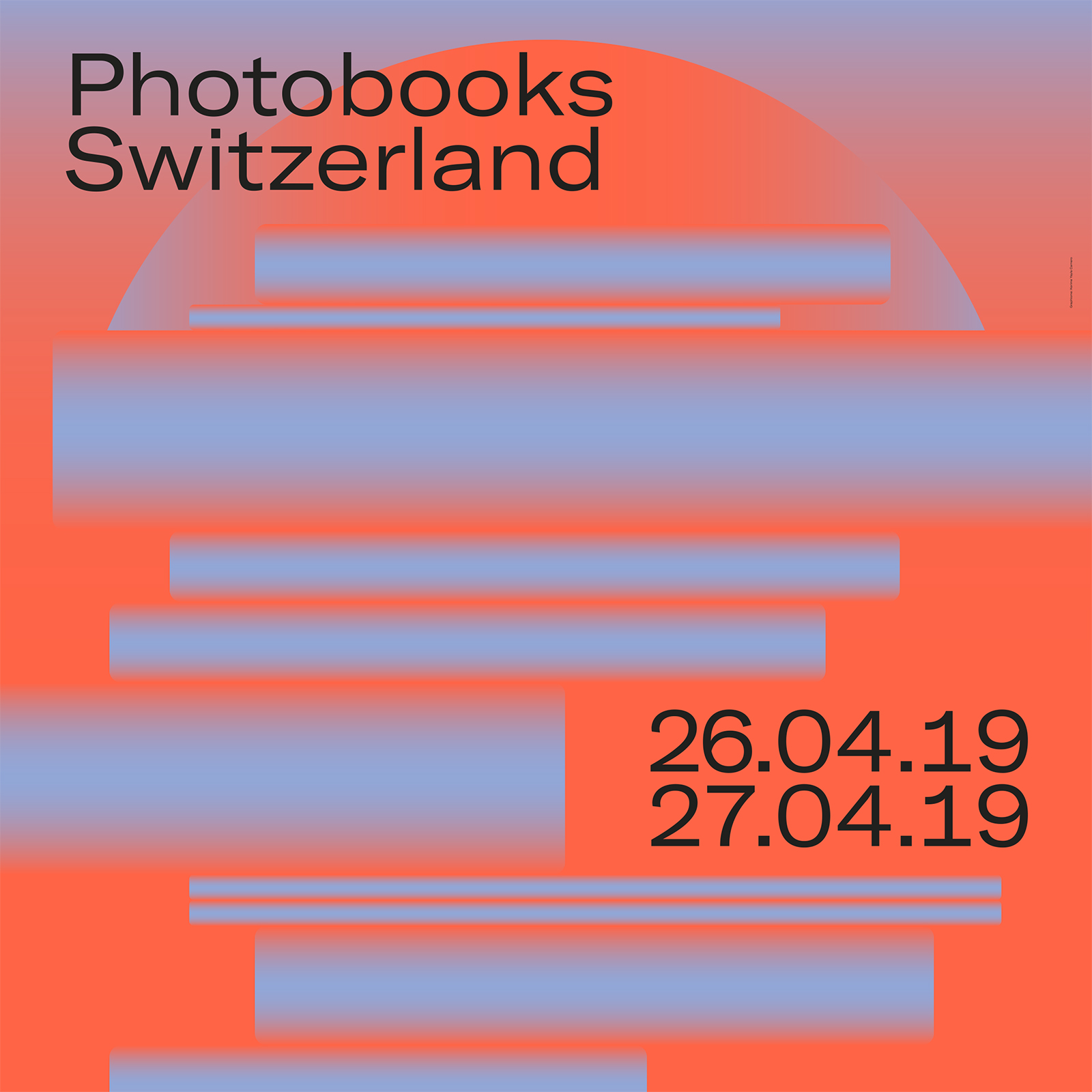 PHOTOBOOKS SWITZERLAND
26 April 2019

–

27 April 2019

|

kostenlos
The photography book, which is nowadays the preferred medium of choice for many photographers, is at the heart of Photobooks Switzerland, an event initiated by the photographer Anastasia Mityukova. While the artist's book has already been discussed more broadly, this is the first event of its kind devoted specifically to the photographic book in Switzerland. Photobooks Switzerland aims to bring the best of independent contemporary photographic publishing to Switzerland. It seeks to open up reflection and discussion about the status and importance of the photo book, as well as to convey new inputs and impressions about the possibility of the medium in the Swiss cultural scene.
Programme
Photobook Fair
Fr 26.4.2019 12.00–19.00 & Sa 27.4.2019 11.00–19.00
Over 20 Swiss and international publishers and art schools present the best of independent publishing: classic, self-published, home-made, conceptual, experimental, documentary photobooks, magazines, zines… Presentations and book signings on the booths of the publishers.
Open tables for independent artists and photographers who want to present and/or sell their books.
To register as a publisher: contact photobooks.switzerland@gmail.com.
To register as an independent photographer: fill the form at https://forms.gle/uJHfEJUkQrCbXBa57.

Panels & presentations
Photographers, publishers, art historians and curators discuss the evolutions of photography and of independent publishing.
In English, questions in French and German welcome.
The place of the photobook in contemporary artistic practices
Fr 26.4 16.00–17.00
The photobook has gradually become a privileged – dominant even – in the field of photography. Is it due to an evolution of the practices, a democratisation of the production, or a limitation of other dissemination platforms?
With Nathalie Herschdorfer (Musée des beaux-arts Le Locle), Caroline Nicod (Pro Helvetia), Senta Simond (photographer), Myriam Ziehli (photographer).
The future of the photobook
Fr 26.4 17.30–18.30
What are the next steps for the photobook? Which new forms should it take? How can technology be harnessed? Who is the audience of the photobook? Is the photobook as we know it an efficient form of communication?
With Frédérique Destribats (L'éditeur du dimanche), Pablo Lerma (Meteor Editions), Rudolf Steiner (Haus am Gern).
How to photobook?
Sa 27.4 14.00–15.00
Should one choose self-publishing or an established publisher? Which budget? What diffusion platforms are available?
With Camille Carbonaro (Macaronibook), Nicolas Savary (photographer), Margo Stankiewicz (photographer).
Best-of
Sa 27.4 16.00–17.00
Photographers, publishers, art historians and curators present treasures from their photobooks collection.
Portfolio reviews
Fr 26.4 14.00–15.30
Two individual 20-minutes meetings with professionals from the art and photography fields: Brigitte Lustenberger, David Gagnebin-de Bons, Myriam Ziehli, Nathalie Herschdorfer, Lea Kunz, Simon Tanner, Antoine Reszler, Caroline Nicod, Andrea Gohl, Lars Willumeit, Miriam Edmunds, Danaé Panchaud.
Registration mandatory: https://forms.gle/m8gBqy5PBXP8UCWA7
Fee (for two meetings): 20.00 CHF
Please only register to discuss projects related to the field of photography.

Exhibition: Swiss Photobooks outside Switzerland
Ve 26.4.2019 12.00–19.00 & Sa 27.4.2019 11.00–19.00
Exhibition of publications supported by Pro Helvetia and produced in collaboration with international publishing houses.
Curated by Caroline Nicod.
Drinks & screenings
Fr 26.4 from 20.00 at the POOC bar | free admission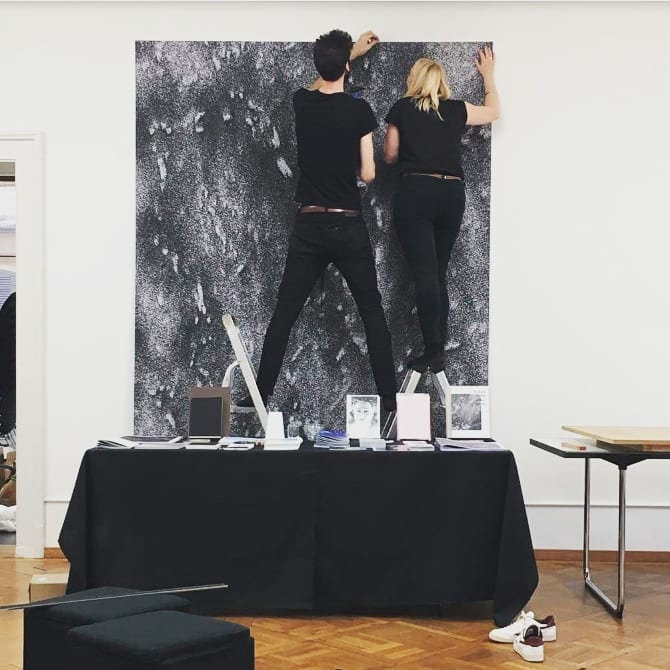 Photobooks Switzerland 2019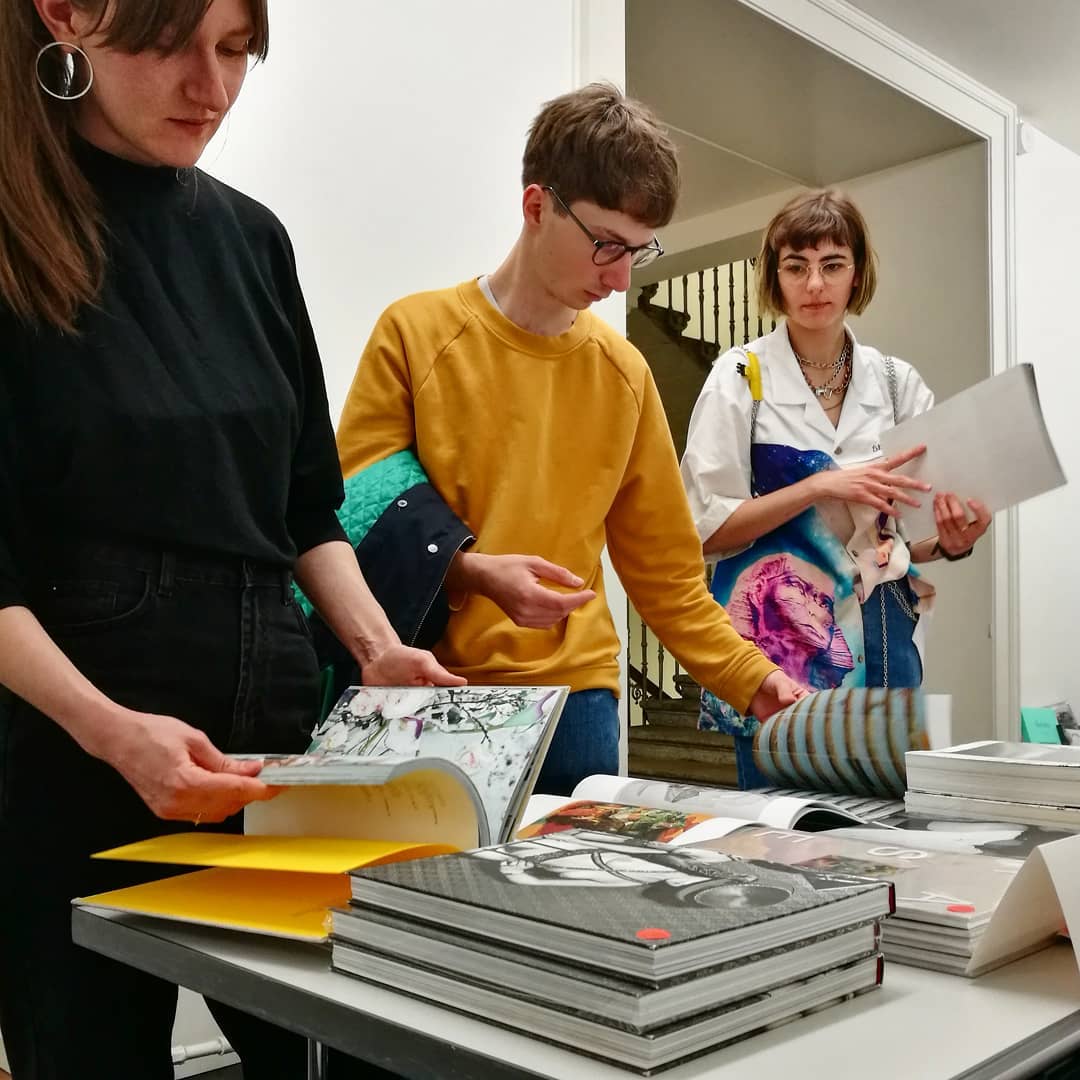 Photobooks Switzerland 2019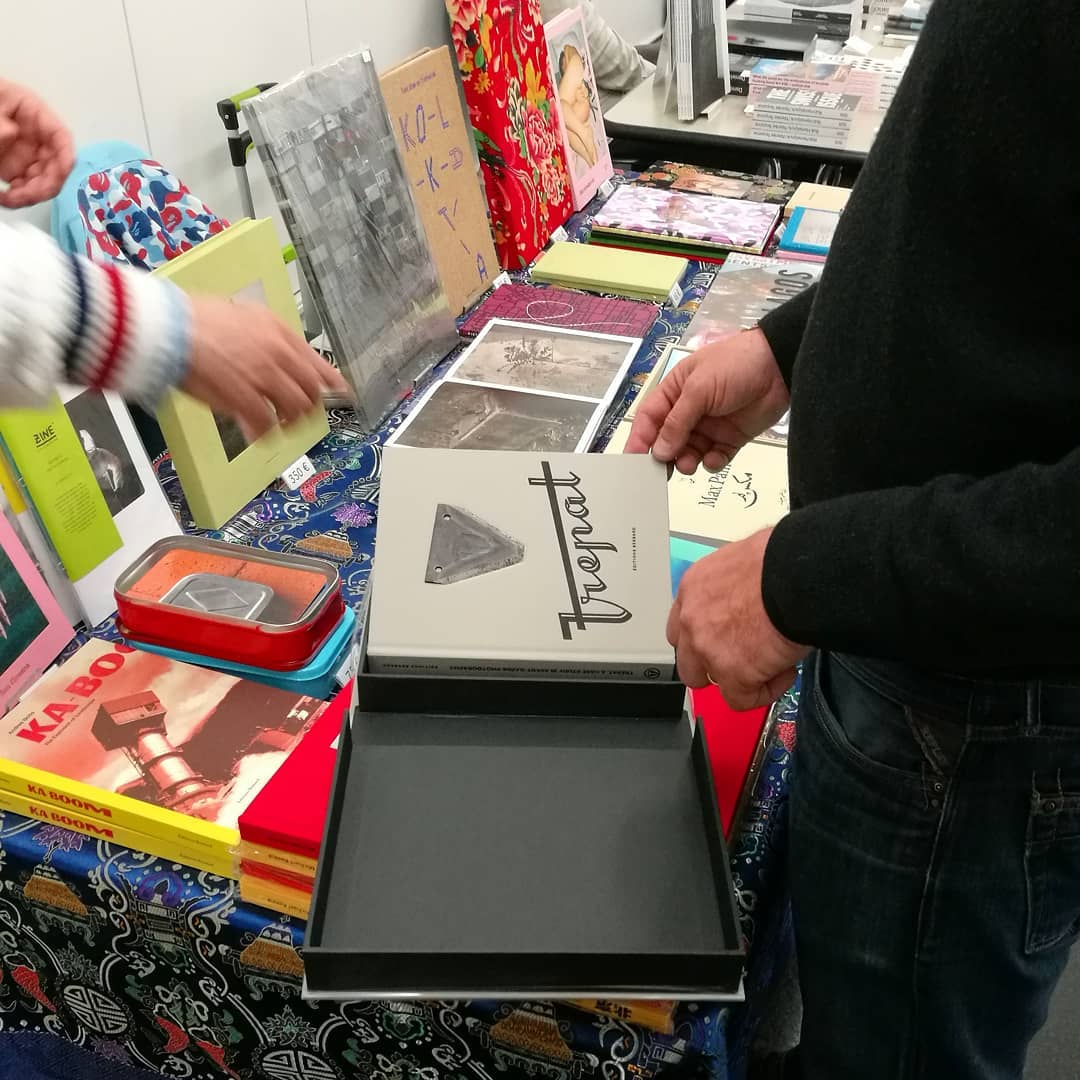 Photobooks Switzerland 2019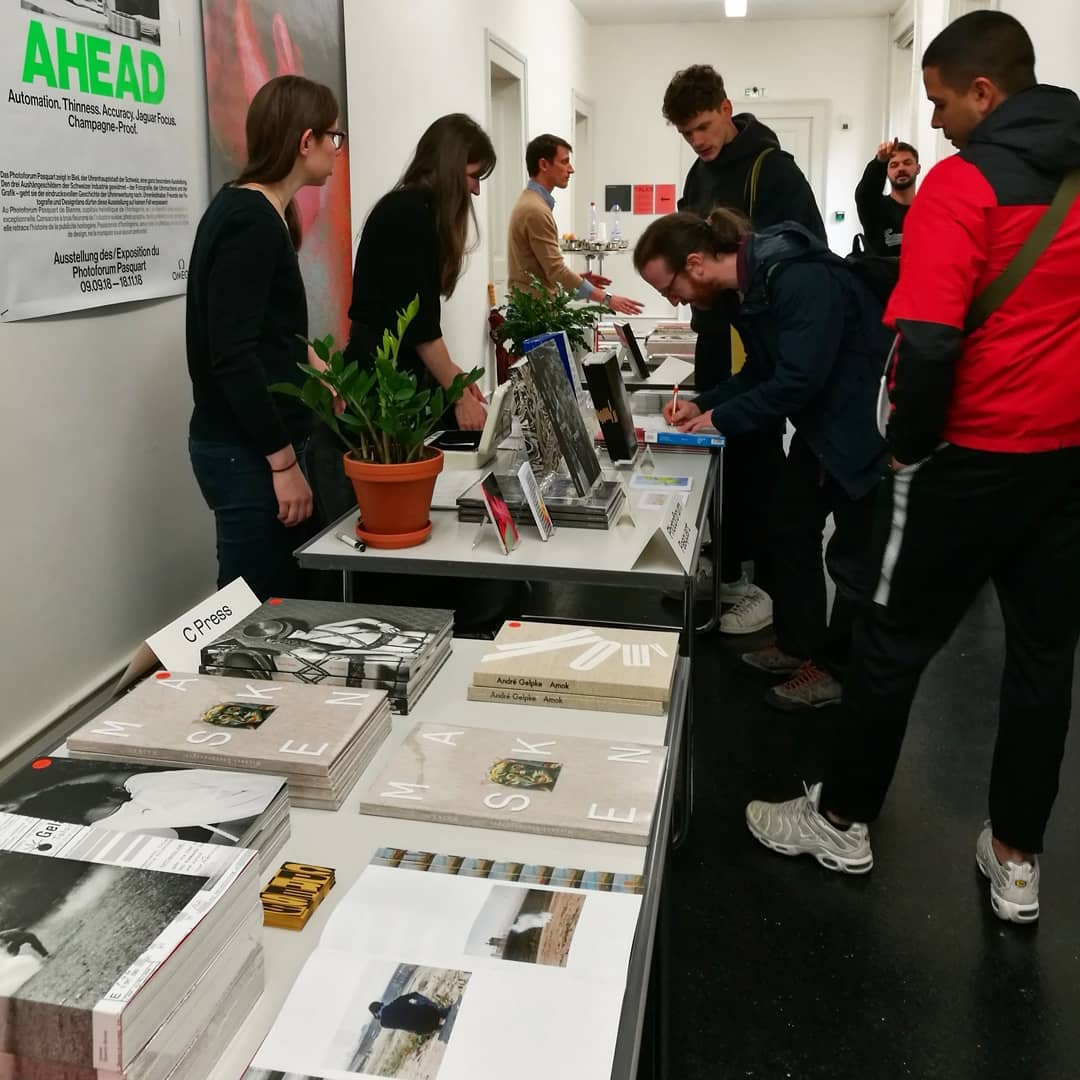 Photobooks Switzerland 2019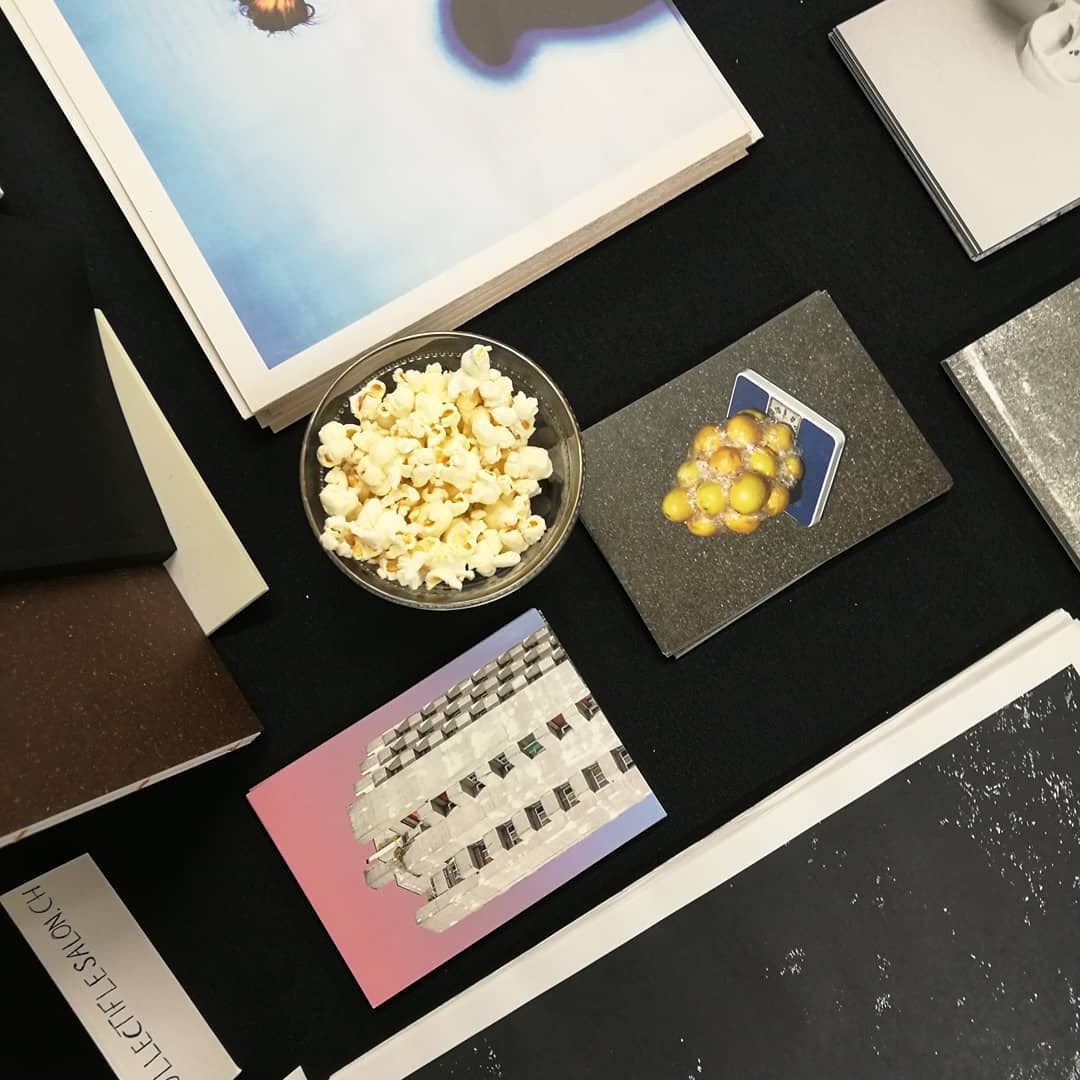 Photobooks Switzerland 2019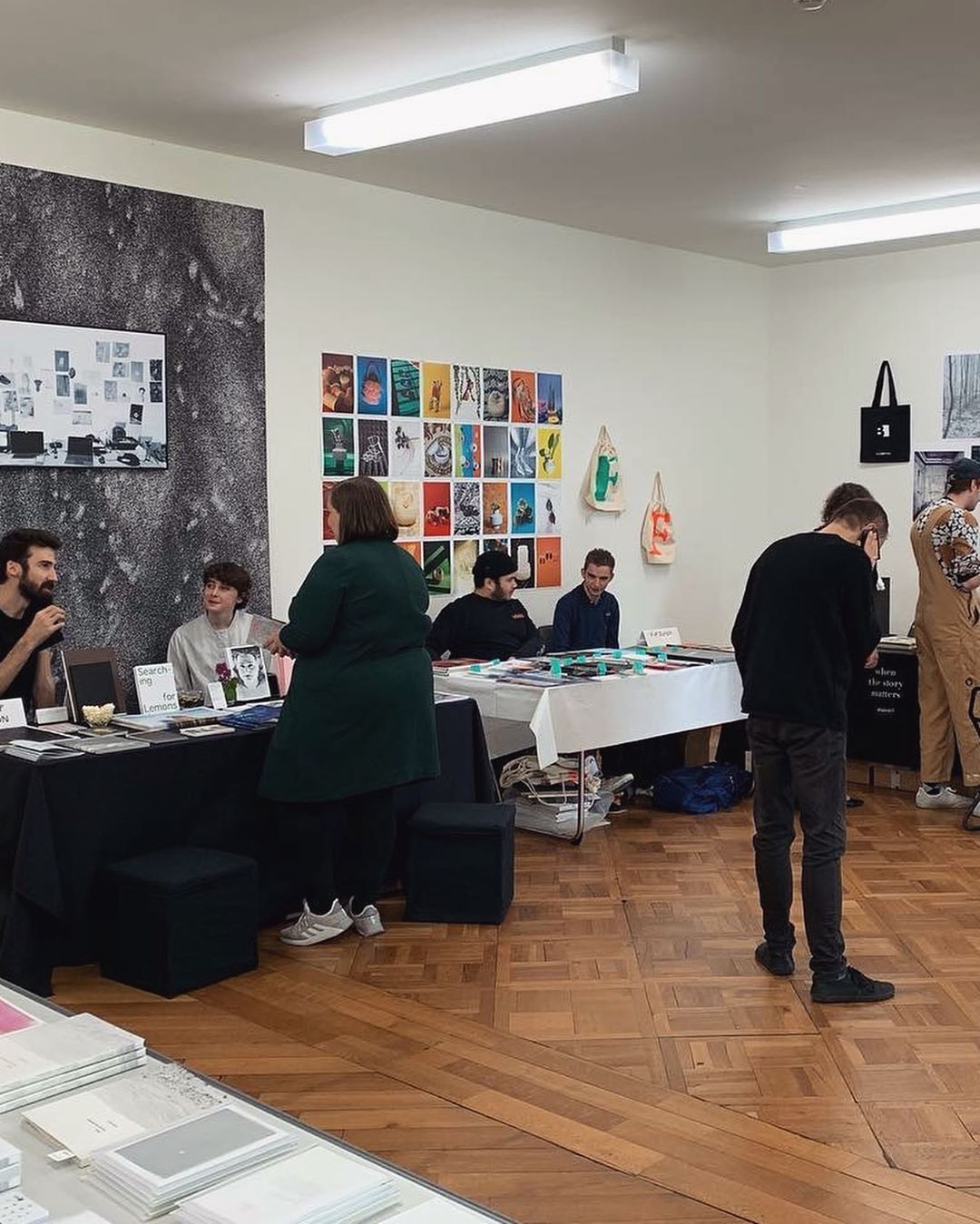 Photobooks Switzerland 2019. © Le Salon
This event is made possible by the support of Pro Helvetia, Swiss Arts Council.

Visual identity by Kerime Yayla Carnero