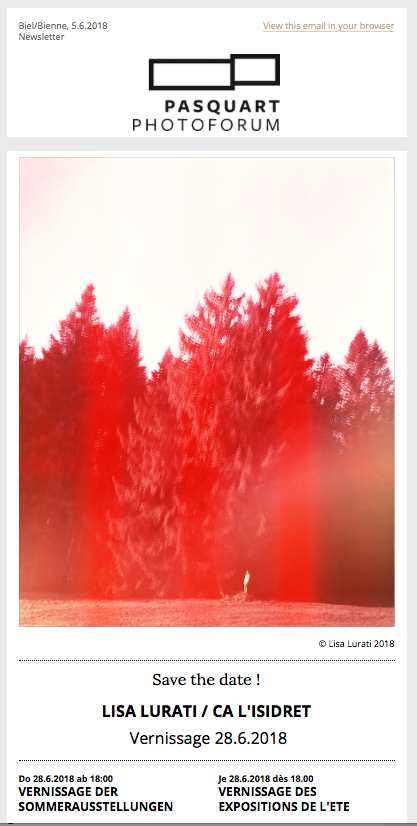 Newsletter Photoforum
Subscribe to receive once to twice a month news about our exhibitions, events and publications, as well as the latest contributions on Flare and the call for entries. Our newsletter is currently in French and German, but we are working on an English version.
Information General Data Protection Regulation
In accordance with the new General Data Protection Regulation (GPDR) we only store and process the amount of data that is necessary to send you our newsletters. We never have, and never will, sell your data to third parties.
To send our newsletters, we use MailChimp, which also has to comply with the GPDR. You always could, and always will be able to, unsubscribe from our newsletter at any time via the link at the end of each newsletter or by contacting us directly.