Diese Veranstaltung hat bereits stattgefunden.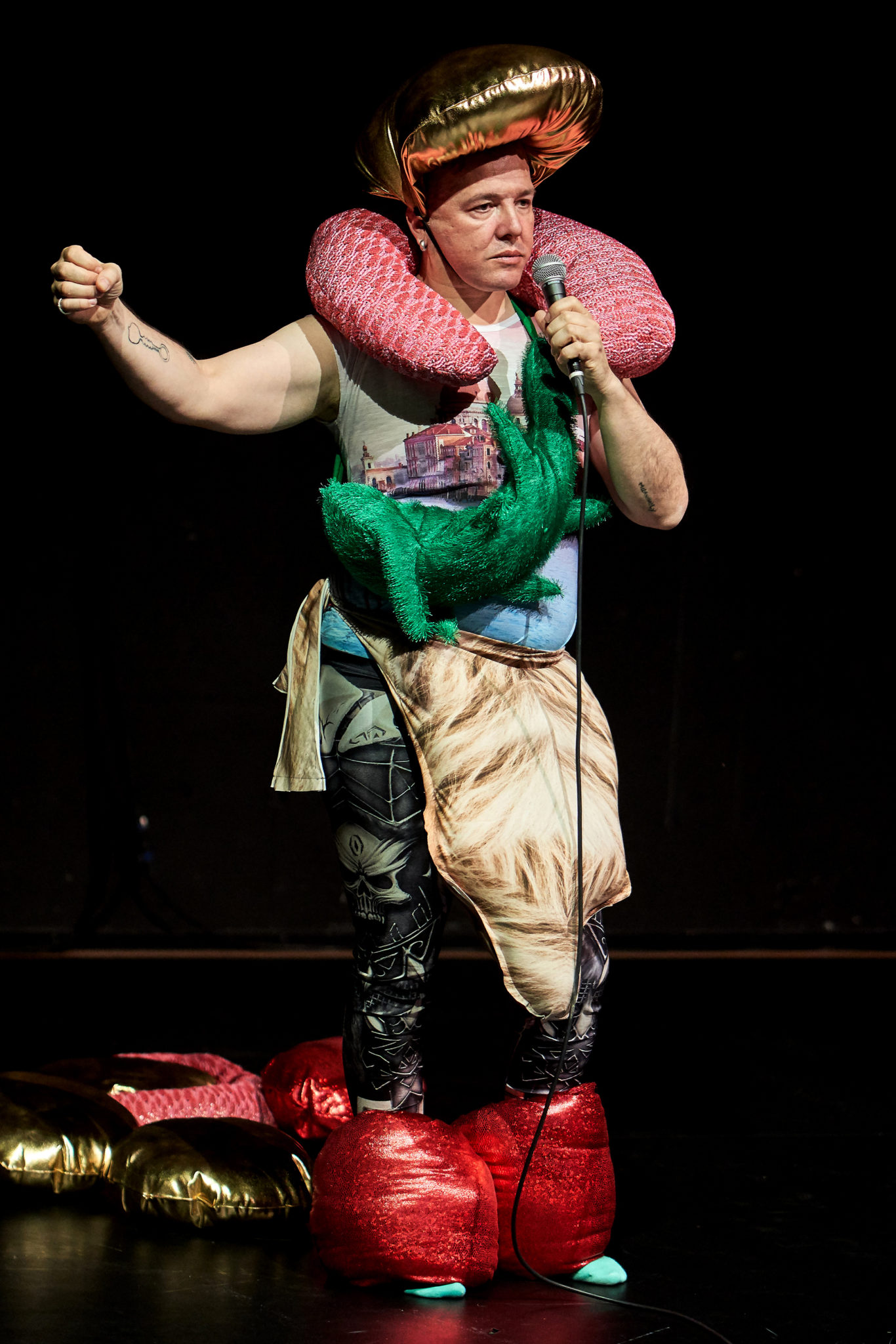 A Novanta (90 degrees): performance by Nicolas Genovese
27 February, 18:30

–

19:30

|

kostenlos
"Ninety degrees is the first output of my creative work Ph.D. on white Italian masculinity in crisis through the frame of visual and performance art.
Ninety degrees is a solo performance that breaks down and looks at a series of gestures known in Italy as "a novanta". These patterns of actions and facial expressions are usually performed by a man who imitates intercourse in the doggy style. In the performance, I examine how different types of subjugation and violence, as well as fragility and instability, are inscribed in gestures normalised among many Italian males, in order to question certain narratives of masculinity. "A novanta" is often used by lower-middle-class Italian men to claim that they have successfully accomplished intercourse in the doggy style position, or that they are planning to have sex in this position with a woman. This set of gestures can also be used to emasculate another man by showing him that he has failed, for instance, that his girlfriend is cheating on him, or that the boss has no respect for him. "A novanta" explores several specific aspects of traditional Italian masculinity, in particular how Italian men deal with performance anxiety, how they adjust their need for control over women, and how nationalistic rhetoric is intertwined with sexual performance in the context of so-called white masculinity in crisis. As a result of the #metoo episode, this gesture is rarely used in public because it is considered gross, but it survives in private situations and is still widespread. The expression "a novanta" is found on social media under the definition of "Hate Speech"."
Nicola Genovese
This performance is a proposal by Andrea Marioni and espace libre, in the context of the exhibition by Nicola Genovese & David Knuckney, Artmangeddon, at espace libre (19.2 – 8.3.2020).