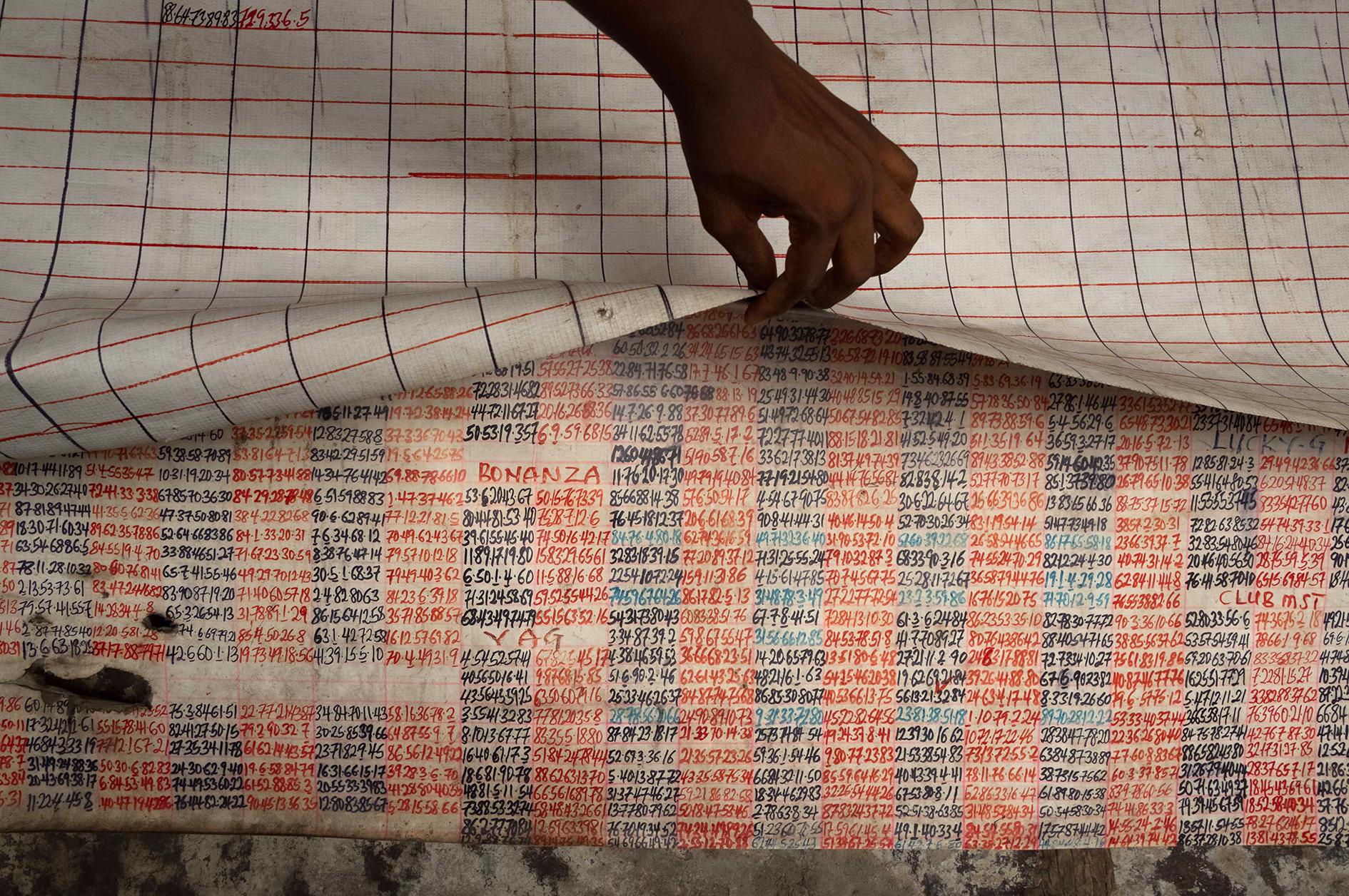 Anthony Ayodele Obayomi: Give Us This Day
The Photoforum presents, in partnership with the Taurus Foundation and the Biel/Bienne Festival of Photography, the exhibition Give Us This Day by Nigerian photographer Anthony Ayodele Obayomi, laureate of the 2019 Taurus Prize for Visual Arts.
His work explores the commodification of hope through the prism of Lagos Mainland lotteries and churches of different faiths. He highlights their many similarities: from their organisational structure to their social impacts and psychological functions.
Hope is a commodity that sells extremely well in the less privileged areas of Lagos. Anthony Ayodele Obayomi wants to witness the daily hardships of the population of Lagos Mainland (the mainland part of Nigeria's economic capital). His project explores two of the psychological mechanisms that the inhabitants use to cope with the most difficult living conditions. While lottery and religious fanaticism co-exist in many parts of the world, they do not necessarily go hand in hand. In Lagos Mainland, however, the two practices are similar in structure, effect and function, and serve the same needs. Selling hope at low prices: this is the spring and the financial manna on which Nigerian gambling companies and religious institutions rely.
Premier Lotto, also known as "Baba Ijebu", is the largest gaming company in Nigeria. Based in the Lagos Mainland, it has about 200 agents who lead a team of 16,000 salespeople across the West. Meanwhile, according to Forbes magazine, four of the ten richest priests in the world, with a combined wealth of $249,000,000, are based in Lagos. Give Us This Day explores these practices that offer, at low cost, a reason to believe in a better future, when everything seems to point to the contrary.
Anthony Ayodele Obayomi (*1994) lives and works in Lagos, Nigeria. He received a Bachelor of Arts degree from the University of Lagos. In his work he explores the possibilities of storytelling, which he situates at the intersection of art and technology. He creates immersive installations and attempts to renew the photographic medium. In 2017, he was awarded the LagosPhoto National Geographic Portfolio Review Prize. The following year he was nominated for the Electric South New Dimensions Lab before winning the inaugural Taurus Prize for Visual Arts in 2019.